Category:World Map
From ggFTW Trickster Wiki
What is Caballa Island?
Caballa Island is the fictional island that Trickster Online is held on. After Don Cavalier's death, his will stated that Megalo Company create the Trickster tournament to be held on the desolate, desert island of Caballa, the winner inheriting his fortune.
Areas
Click on a name to view the Area's pages.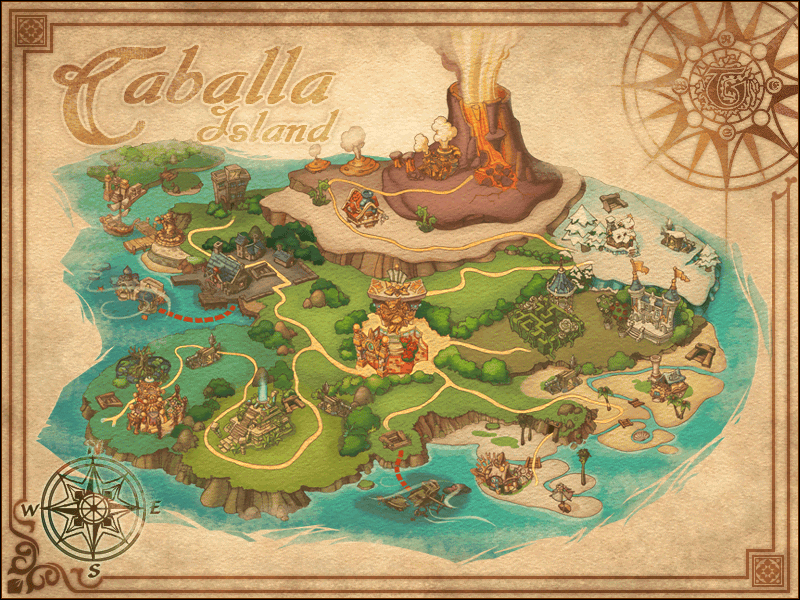 Subcategories
There are 20 subcategories to this category.